MEDICAL CODING AND CREDENTIALING
Ensure compliance, maximize revenue, and maintain exceptional quality assurance with the help of our expert team.
Medical coding plays a vital role within the healthcare sector, guaranteeing smooth and effective reimbursement processes. Our team consists of highly skilled coding experts who excel at meticulously documenting and assigning accurate codes for medical procedures, diagnoses, and services. With their expertise, we ensure precise and timely coding, supporting the efficient functioning of healthcare practices.
Credentialing plays a vital role within the healthcare industry as it ensures efficient reimbursement and a positive patient experience. Our organization provides comprehensive credentialing services, employing highly skilled experts to meticulously review and maintain all necessary documents and certifications, ensuring strict regulatory compliance. Through our commitment to credentialing, we enhance patient trust, safety, and satisfaction, resulting in a more positive and seamless healthcare experience.
Elevate Your Practice with Expert Medical Coding Services
In the dynamic landscape of healthcare, accurate medical coding is the bedrock upon which financial success and patient care stand. Our comprehensive "Accurate Coding Solutions" cater to medical practices seeking to optimize revenue streams and ensure compliance with evolving industry standards.
With our expert team, your practice gains a partner committed to "Efficient Medical Billing" processes. Our adept coders meticulously translate complex medical procedures, diagnoses, and services into standardized codes, ensuring precise billing and claims submissions. This precision not only streamlines "Streamlined Billing Processes" but also directly impacts your ability to "Maximize Practice Revenue."
At the heart of our services lies the commitment to your practice's financial well-being. Our trusted approach to "Trusted Healthcare Financial Management" means you can focus on providing quality patient care, knowing that your financial health is in capable hands. Join us in embracing the power of expert medical coding – a cornerstone of success in today's healthcare landscape.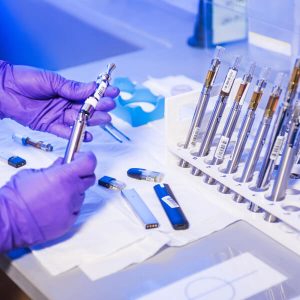 Our team ensures compliance with industry standards and optimizes revenue for healthcare providers, making us the perfect partner to unlock the power of accurate medical coding and enhance your practice's efficiency and financial success.
We can help you navigate the complex credentialing process with ease, establish credibility and trust with your patients, and focus on delivering high-quality care.