Seamless Provider Credentialing Services for Enhanced Healthcare Network Compliance
Credentialing & Re-Credentialing
At Secure Billing Services, our dedicated team of professionals brings unparalleled expertise to the intricate realm of provider credentialing. We are not only well-versed in staying ahead of industry shifts, credentialing trends, and evolving payer requisites, but we also excel at assuming the entire credentialing journey, from its inception to its culmination. By undertaking responsibilities typically borne by your staff, we liberate your team to concentrate on imperative tasks that drive your practice's success.
Efficiency and Excellence in Credentialing
Within the realm of provider credentialing, Secure Billing Services stands as your unwavering ally. We meticulously oversee document completion, secure vital paperwork, navigate the intricate credentialing process, and expedite applications to payers. Our prompt responsiveness to correction requests and additional information needs from payers ensures a seamless process. Notably, Secure Billing Services assigns an adept team to diligently track re-credentialing deadlines, initiating and overseeing the process every time your practice faces re-credentialing requirements.
"Unlocking Success: The Crucial Role of Provider Credentialing in Healthcare"
In the realm of healthcare operations, provider credentialing stands as an indispensable task. Delivering services that can't be properly billed not only hampers feasibility but also undermines the sustainability of a medical organization.
The credentialing process serves as a robust assurance mechanism, validating that healthcare providers meet the stringent standards set by both the medical organization and its payers. Moreover, this process proactively identifies risk factors, mitigating the potential for adverse outcomes. Furthermore, credentialing plays a pivotal role in enhancing public relations, establishing a strong appeal to prospective patients, and instilling trust within them.
While the credentialing process demands time and effort, it proves to be an invaluable shield for safeguarding revenues, minimizing the exposure to potential losses, and amplifying the overall reputation of your medical practice.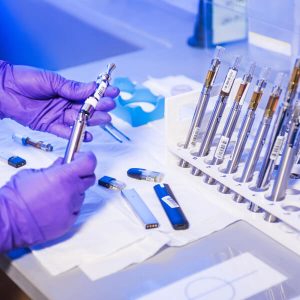 Our team ensures compliance with industry standards and optimizes revenue for healthcare providers, making us the perfect partner to unlock the power of accurate medical coding and enhance your practice's efficiency and financial success.
We can help you navigate the complex credentialing process with ease, establish credibility and trust with your patients, and focus on delivering high-quality care.