Mitigate clinician burnout by offering your staff a swift and user-friendly platform that genuinely works.
With decades of experience, the Secure Billing Services team has aided practices across the United States in amplifying revenue and accomplishing their goals. Our Practice Management Services manage various time-consuming tasks, while you observe significant improvements in productivity. Here are some benefits you can enjoy using Secure Billing Services' exceptional Practice Management Software
Within this dynamic environment, the emphasis often shifts towards maintaining profitability, potentially overshadowing patient well-being. At Secure Billing Services, we recognize that a hospital's fundamental objective is to deliver exceptional care. With this in mind, our team of revenue cycle experts is dedicated to assisting your organization in harmonizing its operational and financial facets.
Enhance Cash Flow Using Our Advanced Practice Management Services
At Secure Billing Services, we recognize the significance of the revenue cycle and aiding healthcare professionals in attaining consistent financial results. Our Practice Management services guarantee prompt reimbursement, enhance billing, coding, and A/R efficiency, enabling your organization to attain financial stability and profitability objectives.
Empower Your Practice through Expert Management Solutions
With a dedicated team of experts, Secure Billing Services is committed to optimizing your practice's operational efficiency. We streamline administrative processes, minimize billing errors, and maximize revenue collection. By entrusting us with your practice management, you can focus on delivering exceptional patient care while we handle the intricacies of financial management.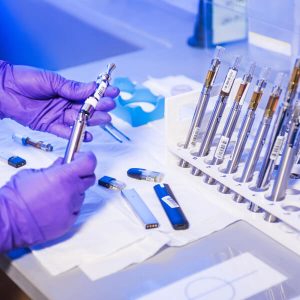 Our team ensures compliance with industry standards and optimizes revenue for healthcare providers, making us the perfect partner to unlock the power of accurate medical coding and enhance your practice's efficiency and financial success.
We can help you navigate the complex credentialing process with ease, establish credibility and trust with your patients, and focus on delivering high-quality care.